It only took me two years!!
My darling husband Jonathan has kept the O'Dowd Hill blog going goodoh for the last couple of years but it has been decided that i need to step upto the mark and do my bit!! So here i am-my first ever blog entry. Poor spellings and probably even worse grammar can be expected! To get the ball rolling here are a few photos taken over the last couple of years that did not already feature here.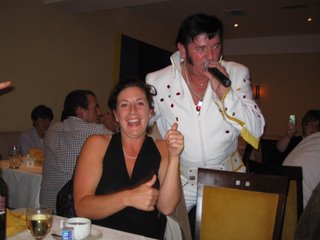 Jen met up with Elvis!
Labels: Elvis