Diarmuid's team on a bit of a run...
Diarmuid's u14 club rugby team are on a bit of a roll - winning their 4th league game in a row at the weekend (against Castlebar, 12-8).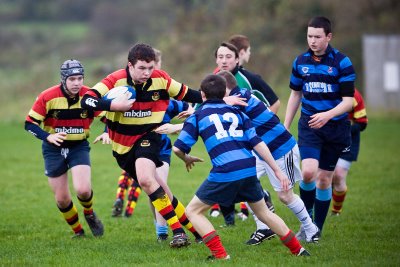 It was a very scrappy affair with Sligo missing 4 regulars. Diarmuid was only allowed to play for the first half (big school final coming up this week) and turned in a decent performance and a try.