Tim gets down and dirty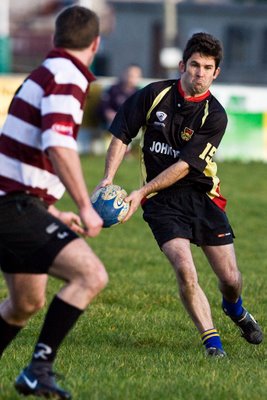 OK, so you might have heard - Tim, Jenny and Sadiemay were on Fair City this week as extra's. Dirty work I know but we made them do it.
Oh, also Tim has started playing rugby again. He's a couple of games under his belt now and is settling in nicely at number 15 for the Senior 2nds and making lots of fans at the
club
. Good man Tim!