Lanzarote 2005
We're just back after a wonderful week in Puerto del Carmen in Lanzarote. It was Triona's surprise 30th birthday present.
We stayed in
Hotel los Fariones
.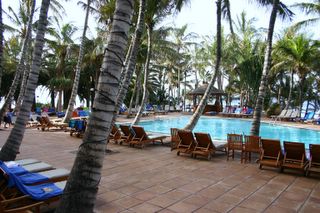 Pretty nice spot with lots of natual shade around the pool provided by the lovely mature palm trees and it was over looking the sea with it's own private beach. Shame that the bar staff weren't just a little bit friendlier - they were really the only black (minor) mark I could have against the hotel.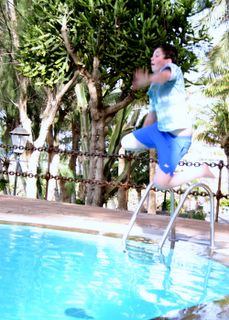 Here's Diarmuid on one of his many assaults of the pool.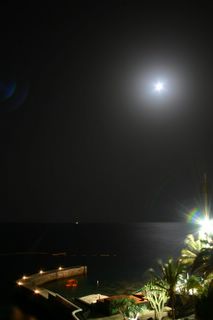 Here's a picture from our hotel room over looking a little harbour outside our room at night. Diarmuid and his friends enjoyed diving (and generally just throwing themselves off in what looked like convulsions) from the pier. The sound of the sea at night lapping up was very relazing.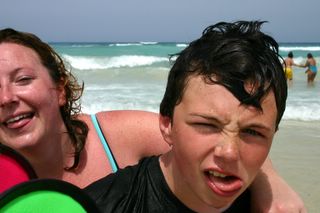 We took a day trip to Fuerteventura and got to spend some time on a beautiful white beach. Diarmuid has developed a new pose ...most interesting :)