Paul & Charlotte
We had the pleasure of being invited to Paul (Triona's cousin) & Charlotte's wedding recently in lovely Port Noo, County Donegal.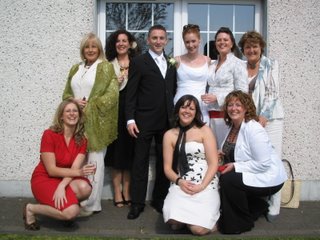 Paul & Charlotte pictured with the fairer members of our group :)
We had a lovely day. Plenty of good food, a small wee drink and loads of dancing (isn't that right Mickey?).