The Birthday Party
We've been away since Triona's party on the 22nd and I haven't had a chance to update the blog since then - sorry about that.
Well on the 22nd we had Triona's party on Moonriver and it was a great success. I'm still going through the many pictures from the night and I'll put up a printable album shortly, for the mean time here are a few you can look at (in no particular order):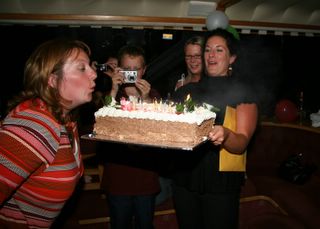 How many candles did you say?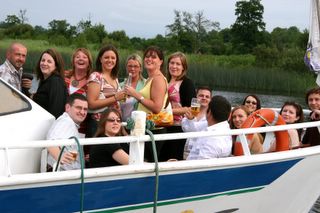 The Smokers, out side where they belong :)
4 Siblings a Singing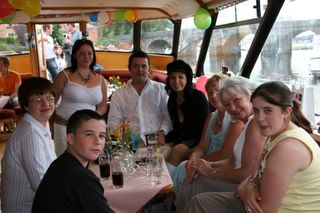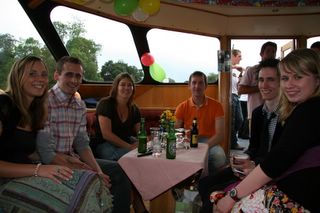 Some group photo's from early in the night (ie notice the relatively empty tables)