BAFTA Winner!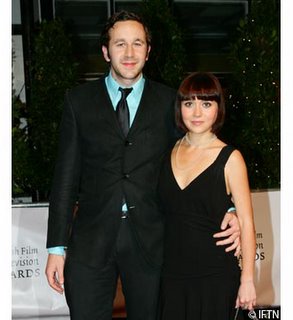 Big congratulations to Chris O'Dowd (Triona's brother) who recently received a Scottish BAFTA award for Best Actor for his part in the film '
Festival
'.
I haven't had a chance to see the movie yet but I'm told there are some 'interesting' scene's involving vodka and nudity.
I did a quick vanity google on Chris and was amazed at the amount of results I found - Chris, your a online legend already - see
here
and
here
.
As luck would have it we're off to London to see Chris this weekend - should be fun!