100th Blog Entry
Hard to believe but this is the 100th post to the blog! In celebration of that I've decided to give the site a make over - what do you think?
I've also just realized that the auld doggies haven't featured too well so here's one of my favorite pictures of them: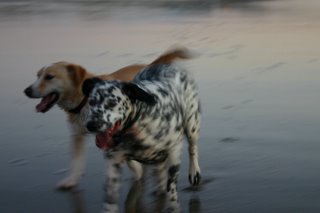 It's not the sharpest but I think it really catches them at their best enjoying the beach.
Well here's to the next 100!