Christmas with The Jessops
We spent Christmas with Jenny & Tim this year and we all had a great time. The guys put on a fantastic spread and kept us entertained and well oiled.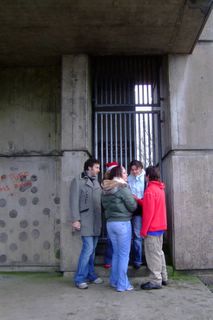 Treasure Hunting - out at the annual treasure hunt on St. Stephens Day (Boxing Day for you anglophiles) out at Lough Key. It's the only way to get over Christmas Day.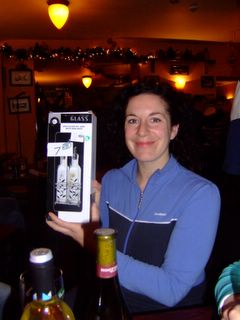 Jenny wins! ..at the charity auction after the treasure hunt. A treasure hunt we came second in again! Not to worry - we bought the rights to set the questions for next year.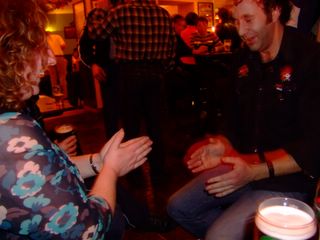 Triona and Chris playing slaps in Clarkes Bar after the auction. After being over stimulated all Christmas they couldn't sit still for 5 minutes without playing games...
Thanks Jenny & Tim for a great Christmas