Shannon Rally 2005 - Lough Key
I was asked to take a group (well those that got up for the morning skippers briefing
) photo shot of the Rally participants when we were at Lough Key recently - an opportunity I jumped at!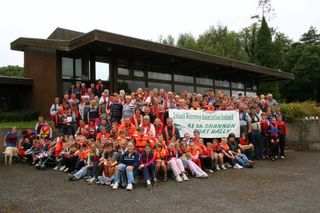 The Lough Key complex is set to be demolished in a few weeks time and this will probably be one of the last formal group photos in front of it. Perhaps this picture will become a little piece of Inland Waterways history, a nice thought.

I'll post some more rally shots shortly.