Seattle, That's a wrap!
Yesterday, (Saturday) was the last day of the conference and I didn't get a chance to do any blogging so apologies if you were waiting :).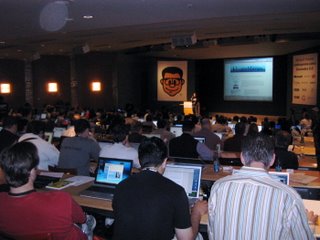 The scene from the main hall here at Gnomedex in Seattle

On Friday night we made our way over to the Museum of Flight for a 'party' which was really cool (the museum that is - not the party). There was a huge range of beautiful aircraft to see. The museum is right beside Boeing HQ (which is huge - bigger campus that MS easily). It was all very impressive. The party was very quite and it was practically over at 10.30 (bizarre really). Of course this didn't stop the lads - we did a quick tour of some of the Irish Bars in Seattle before quitting. (Tip: If you are ever in Seattle go up to Pioneer Square and get a Cream Cheese Hot Dog - they're really good!)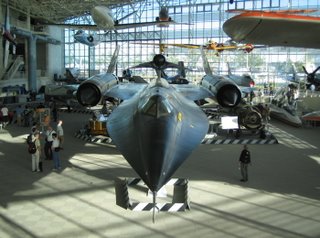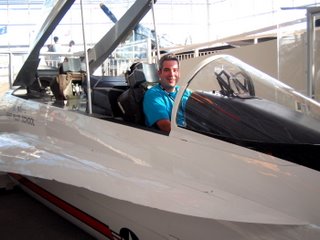 In my element
On Saturday the guys organising the conference got some TVs setup in another room so that we could keep an eye on the football - this went down really well but caused some delays with the main event. When the conference finished up we headed over to the Experience Music Project for another 'party'. It's a really awesome (I've been in America too long - I'm starting to talk like them now) place but we took no chances relying on the other gnomedexers (as we are all refered to as by our host) so we made some plans of our own for later on. Fergus arranged some dinner with friends he worked with before (when he lived in Seattle) up in Capitol Hill. This is the home of grunge and is sort of how I expected all of the city to be like. It had a real buzz about it with lots of stuff going on - very cool.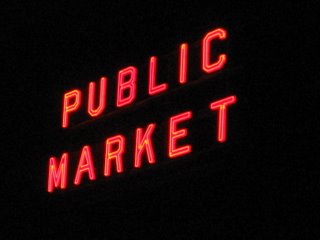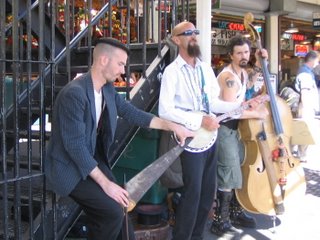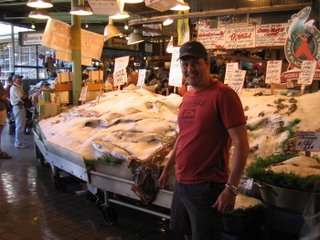 A couple of scenes from Pike Place including Tom at the famous fish market (the mongers throw them at you and sing - very strange but it draws a crowd).

This morning was an early one - my taxi picked me up at 5.30am, and I'm now in Toronto waiting for the last leg of my flight to Dublin (in 5 hours). I'm looking forward to getting home.