Kevinsfort Residents Barbeque
We had our first ever residents barbeque in our estate last Saturday night and it was a great success. There was lots of stuff for the kids, plenty of food, nice surroundings (our 'central park'), good company and lovely weather.
Everybody brought their own furniture and drink and the rest was provided (and plenty of it).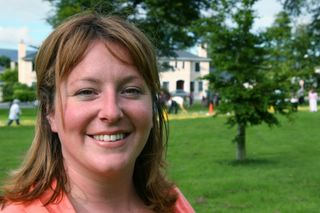 Doesn't she scrub up well?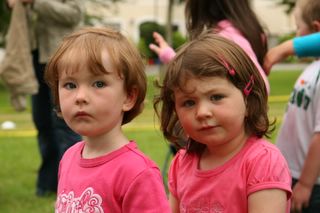 Tara and Ciara patiently waiting for their go on the bouncy castle.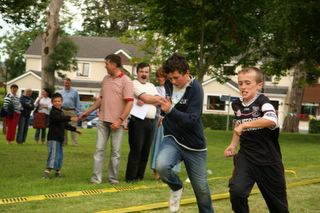 Diarmy giving it socks in the 100 metre sprint - he can move when he feels like it.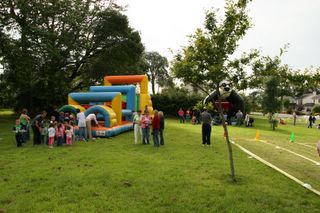 There were two bouncy castles for the kids to play on and a lots of other events to keep them busy.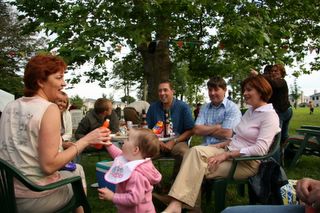 We spent the evening with our next door neighbours, The Keavneys, Mahons and Gilroys and more joined us as the night progressed. I'm afraid The Orchard (our little corner) were all light weights though as we retired well before the coals went cold (5am!).
We all hope that the organisers come together next year to do a repeat performance.