Happy Birthday Netty
So right after Sean's party we headed back into town and made our way to the Front Door where Netty Sweeney was having her 30th birthday party.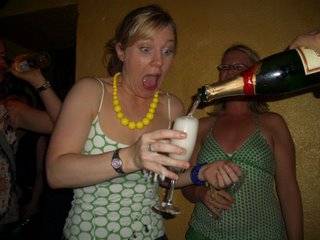 I think this picture deserves a Caption Competition. Place your entries via the Comments below. First prize will probably involve being made fun of on this blog.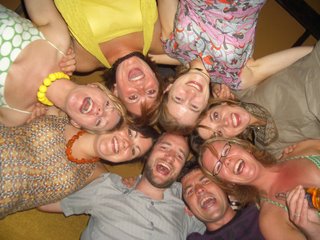 Smiley Happy People
A great night was had by all - including Laura (who fought gravity valiantly!)
Many thanks to Shelly and Jenny for all the pics from Saturday.