Some pics of Classy Bird
Here are a few pictures of our new boat Classy Bird - which we enjoyed a great summer on.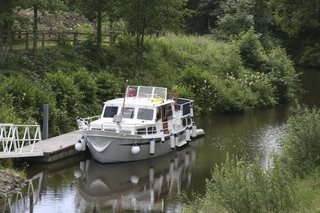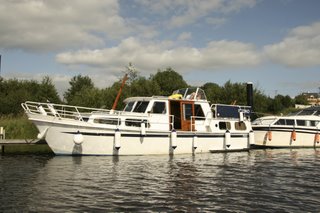 She's a Dutch Steel cruiser, built in 1984, and clean as a whistle. You are all welcome to come on board any time - just pop down to Lough Key. Winter cruising will be our speciality this year!
On a side note - both Triona and myself just passed our IWAI/ISA Certificate of Competency for Motor Cruising so if you fall over board we'll know how to rescue you :) (or not)