Ireland v France
Diarmuid and myself went to our first International Soccer match, Ireland v France, on Wednesday. It was a huge buzz. Lansdowne Road was just mental. It's a shame the team weren't as up for it as the fans. Some of the comments from the crowd near us were worth the ticket price alone.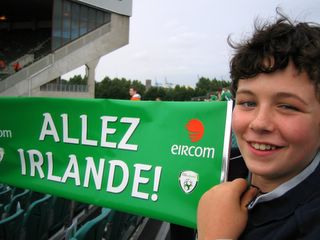 There was a banner left on each seat before kick off like this one. It made for quite a sight as thirty thousand odd fans held them up while roaring and cheering at kick off.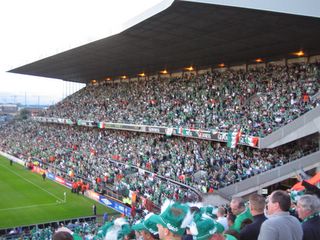 A picture of the main stand from where we were sitting at half time.