Kayaking on Lough Gill
We got a couple of Sit-on RTM Kayaks (a single and a double) last week and after a trial run on Lough Key with Jenny and Tim we decided to tackle Lough Gill here just outside Sligo. We got access to the lake at Hazlewood and spent an hour having a look around. We only got a small corner of the lake covered (and two islands out of twenty two!) - plenty to look forward to for next week.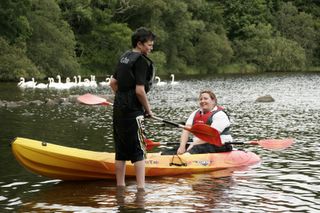 I was originally in the double with Triona but decided that it wasn't worth risking the camera. Diarmuid isn't quite so sure about getting into it :) The double isn't as stable as the single but it's a fast boat if a little tricky to keep straight.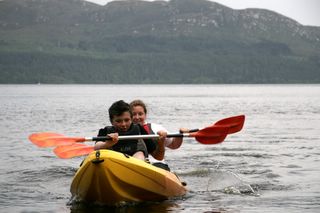 It wasn't long before they found their stride. Diarmuid seems to be a bit of a natural.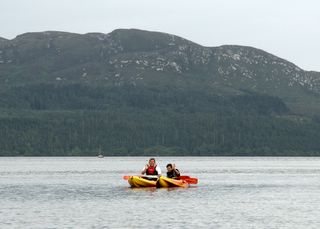 The pair decide to have a race! Diarmuid won by a hair - the double is a bit of a tub when it's only got one set of arms pushing it. We are going to take Jomani out for the weekend and bring the Kayaks with us - which I can't speak highly enough about, they are so much fun and very easy to use - roll on the weekend!