First Day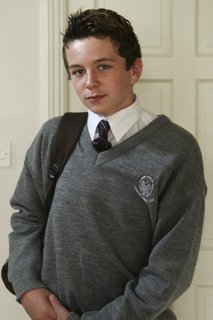 It's Diarmuid's first day in Secondary School today. (yeah - hard to believe!! that's why I feel stiff - I'm getting old!). I just grabbed a shot of him before he hared out the door for school at 8.20am! (usually it's 1 minute past being really late).
Big heavy school bag, new uniform, oh how I wish I was going back to school!
Update: School went well - not as strange as he thought it might be. The verdict is still out on some of the teachers. Diarmuid's exact words were interesting...